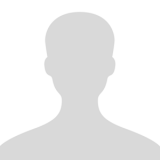 Research Associate
Mech.Eng., PhD
Building Z
School of Mechanical Engineering
NTUA

PhD Topic
Development of Computational Tools for Multiphase Multi-component Reactive Flows – Application to "Cool Flames"
Short CV
Dr. Dionysios Kolaitis is a Senior Researcher at HMCS. He received his Diploma in Mechanical Engineering (1999) and his Ph.D. (2005) from NTUA. He has been working for the past 14 years on the experimental investigation and numerical modelling of turbulent, multi-phase, multi-component and reactive flows. His current research interests are fire initiation and spreading in indoor environments, industrial two-phase flows, liquid fuel droplet evaporation and combustion phenomena, low-temperature oxidative reactions, energy utilization efficiency in residential and industrial buildings, pollutant formation and dispersion in indoor environments. He has 74 publications in peer-reviewed journals and international conferences and is a reviewer
in 12 international journals in the areas of fluid dynamics, combustion and energy efficiency.
He has 14 years of experience in drafting, managing and actively participating in 13 research projects funded by the E.C., the Greek government and industrial partners. For the last 10 years he has been regularly giving lectures in two M.Sc. Programmes at NTUA. Since 2010, he is an Adjunct Assistant Professor at the Greek Fire Academy.